I recently purchased a steam distiller because my tap water in my new (old) house is quite distasteful - not sure if it is the City's water or the old pipes on my 1966 house. Nonetheless, I have been slowly buying gallon water jugs and by far this is the best. The opening is wide enough to add ice (unlike some other jugs I've purchased) and the handle and strap makes it easy to carry.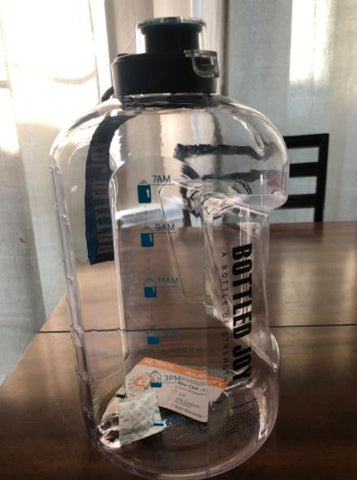 The flip top is great because you can drink directly from the bottle and not worry about 1) losing the cap, and 2) since the flip top is not the same as unscrewing the entire top, it is easy to drink directly from the bottle without a flood of water going up your nose! I plan on buying more of these not only to contain my distilled water (which is absolutely delicious because it tastes so clean) but also to use for carrying tap water to the distiller.
My kitchen is too small for the distiller (1966 kitchens didn't have the need for all the little gadgets we've come to rely on nowadays) so I've set it up in an extra room and fill the tap water jugs from the bathroom across the hall. Right now I'm using empty water bottles from the market but eventually that tap water will require me to clean out the jugs so I want to use a more permanent water jug and this model is VERY easy to clean with just a squirt of dishwashing liquid and a bottle brush. It's a very good buy.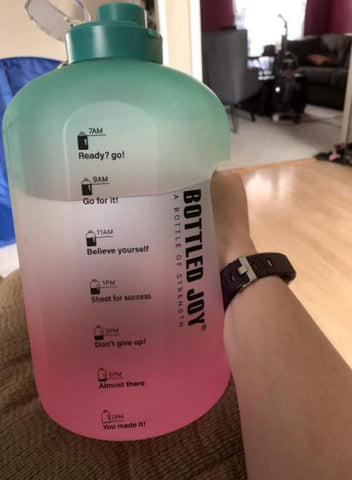 This water jug is pretty much perfect, I've been looking everywhere for a sturdy one gallon jug that is easy to carry and for the longest time I couldn't find one on Amazon, Ross, Marshals or Khols that met what I needed.

In comes Bottled Joy this jug is sweet with cool colorway sturdy arm and clip. Side note if you do not like the strap it's on a D ring that clips out so you can replace it with your own! Making it easy to carry, I don't know how sturdy the plastic is (pic attached) but so far its holding well. When tighten all the way the mouth piece sits perfectly aligned in a manner with the handle making it easy to pour up and begin hydrating. The large mouth piece is also genius! Making adding large amounts of ice easy.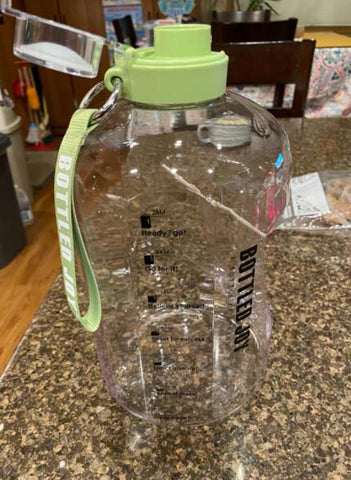 Only thing I'm worried about is cleaning but you can just shake it up with some soapy water, it isn't dishwasher safe. I think at this price point a nice brush to clean the inside could have been provided but at the same time if you are just drinking water it isn't difficult to clean. Regardless 5/5 would buy again.