Shenzhen Xinyuetang Plastic Hardware Products Co., Ltd. was established in 2006 with a registered capital of 50 million yuan. It is located in the beautiful coastal city of Shenzhen, close to the Shenzhen Bao'an International Airport transportation hub, surrounded by convenient logistics and very convenient transportation.

The company specializes in the R&D and manufacturing of tritan water cups, drinking cups, drinking water packaging containers and supporting products. It is the chairman of the Shenzhen Beverage Association and a member of the Qingdao Plastics Association. It has introduced advanced production lines, including the fully automatic injection blow drawing production line of Japan Aoki Co., Ltd. and Nissei ASB Co., Ltd., and is one of the few domestic companies that owns such imported production lines. In order to ensure that the products are green and healthy, high-quality raw materials are carefully selected, such as green and healthy Tritan materials from Eastman Chemical Company in the United States, and food-grade PC raw materials from Bayer Company in Germany.

In recent years, our company's production scale has continued to expand, and our annual export volume has increased dramatically. In order to adapt to the company's new development needs, we have established a professional technical R&D team and production team. The R&D team has 2 doctors, 5 masters, and 20 bachelors. Graduated from a well-known domestic university and has many years of production and R&D experience. Front-line production personnel have many years of experience in production operations. A strong technical R&D team and experienced production personnel ensure the production of products that satisfy customers.
Over 20000 square meters manufacturing base with injection molding/assembly dust-free workshop, automatic injection and blow molding machines, heat transfer print machines, UV print machines, 12 assembly lines to meet about 600,000pcs per month.
Factory passed Walmart, McDonald's, Disney, Twinings, SMETA, BSCI audits, Own brand JOYSHAKER, BOTTLED JOY, SMILE EARTH, 9 international trademark and 135 patents.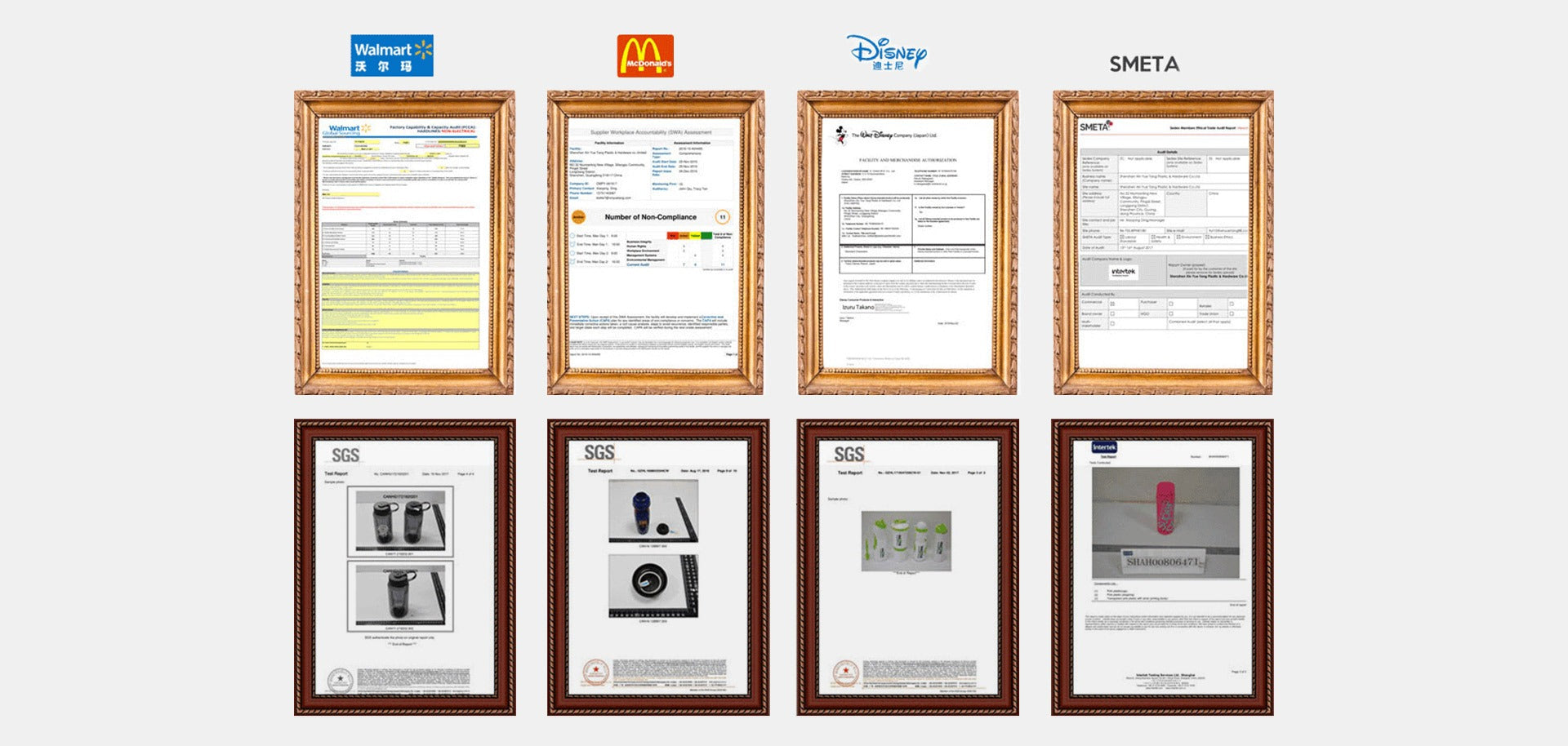 Strong sales team and development team as well as a quality control system.
Contact details:
Company: Shenzhen Xinyuetang Plastic Hardware Products Co., Ltd.
Brand Owner Name: Huang Lihua
Address: No. 32, Niumianling New Village, Sifangpu Community, Pingdi Street, Longgang District, Shenzhen, Guangdong, China.
Customer Service-We are here to help you.

Email: service@bottledjoybottle.com
Tel: +86 13028835668
Friend us on Facebook:
Facebook: https://www.facebook.com/BottledJoyBottles/
Friend us on Twitter:
Twitter: https://twitter.com/OrcEPBM0uB7PWcR
Check out the real video on YouTube:
YouTube: https://www.youtube.com/@joybottlebottled9238/featured
Zip: 518172