As we know a gallon a day keeps the wrinkles and brain fog away, The large glug jug water bottle, is good for camp, beach and picnic. the wide mouth and easy grip base make filling and pouring easy, and the insulated stainless steel construction keeps drinks cold or hot all day. and of course it's necessary for weight loss, healthy body functions and, Cool...life!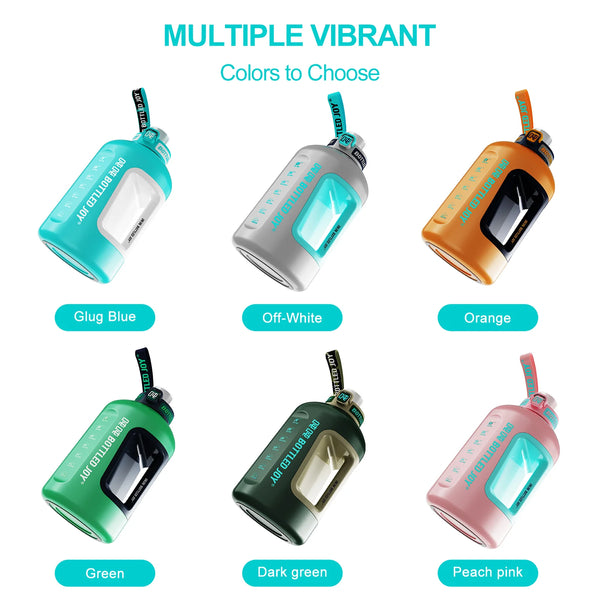 It is an all day water bottle

The measurement markings should be practical, this hourly water bottle takes care

of you from 7am to 7pm so your body gets full hydration and a full nights' rest. fill it at 7 am

for your daily gallon of hydration.

No cheesy motivational quotes!

Range of infused water, tea, mimosa, cocktail, energy drink, and protein shake bottles!

Advanced double-walled vacuum insulation makes warm water a thing of the past. and also keeps hot drinks hot!

BPA free, dishwasher safe

Sip it or pour it! The flip top lid locks in the open position for drinking without falling back in

your face and the wide mouth lets your add ice or fruit and use as a water jug to pour into a 

glass or small bottle if you wish!

Drip-free pours, easy filling and easy cleaning

Made with 316 pro-grade stainless steel for durability, pure taste and no flavor transfer

Flexible carrying handle.